Have you heard someone say "check her ligaments to see if they are gone" but have no idea what that means? here are some pictures and videos to give you an idea of how to check for ligaments.
The misconception with checking for ligaments in a doe is that if you can reach around a does tail the ligaments are gone. This is incorrect
Description on how to check for ligaments:

the ligaments are pencil like rods that run down the rump area to the tail. They form an upside down V if looking from the butt of the goat. You feel in a DOWNWARD motion - dont try and squeeze around, this will give you a false indication on "loose" ligaments.

As the ligaments loosen during prelabor they "fall down"(like a clothes line sags as it gets used) and become harder and harder to feel. The rump becomes less rigid and when you feel down for the ligaments it only feels "mushy" under the skin. The area of the birth canal is now ready for the kids to pass through.

Check the video and pictures.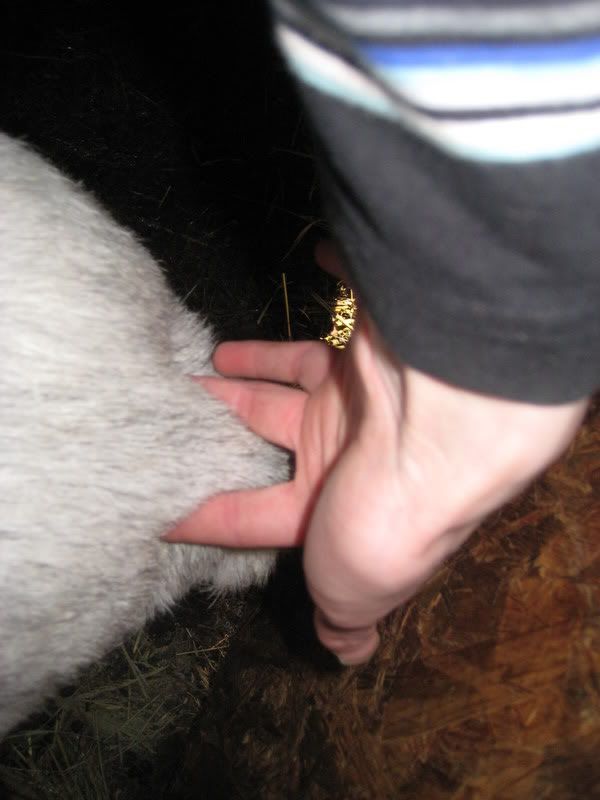 Checking a doe whos ligaments are gone (or just about)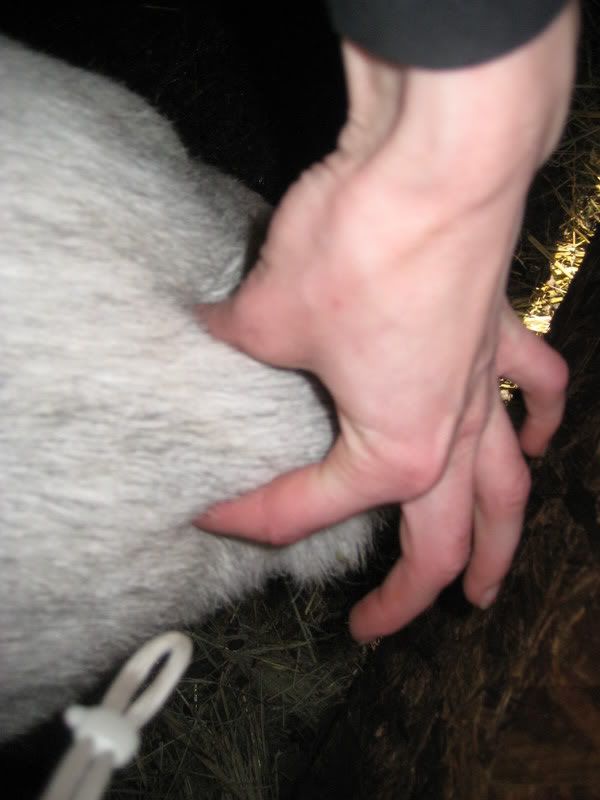 here is a good visual of the rump of a goat whos ligaments are "gone"
Note how sunk in the area is around the tail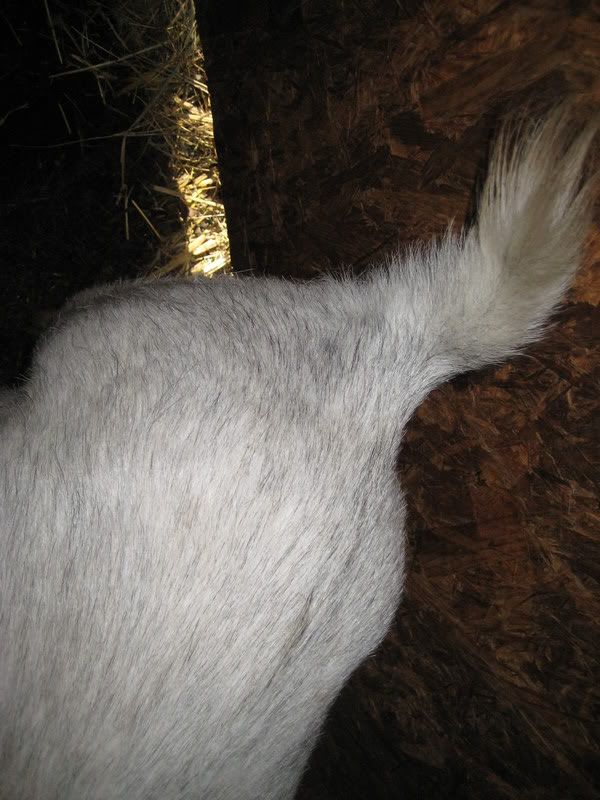 Sadie - 2011 note the indentations around the tail head - her ligaments are what we consider "gone"

Here are some videos of how to check for ligaments but on a doe who is not pregnant or close to kidding