AGS & ADGA registered

Date of Birth: June 17, 2009
Polled
Show Record:

1 reserve Grand Champion Junior.

1 Grand Champion Junior.

1 Best of Breed
Champion legs: 1 (Junior leg)

Ziva is my first retained doe with my herd name! I am super excited about her potential. Her mom Sweet Pea is my dairiest doe and with the added bonus of the Kids Corral lines on her sire's side she is going to be gorgeous!
The length of body on this girl is awesome. She has a nice wide rear leg set, high escutcheon and good ribbing.

Ziva is also my darling - I cant get enough of her. She is turning into the sweetest doe. Ziva was to young to be bred for 2010 so I will be showing her as a Junior.
Every Judge just loves this doe! She has always placed first in her class with awesome complements on her dairy structure. I cant wait to freshen her in 2011

Sire: Kids Corral PT Luthor

2 year old first freshener 2011

1st Freshening
Yearling. Pictured with her Best of Breed Ribbon June 27, 2010
2 months August 2009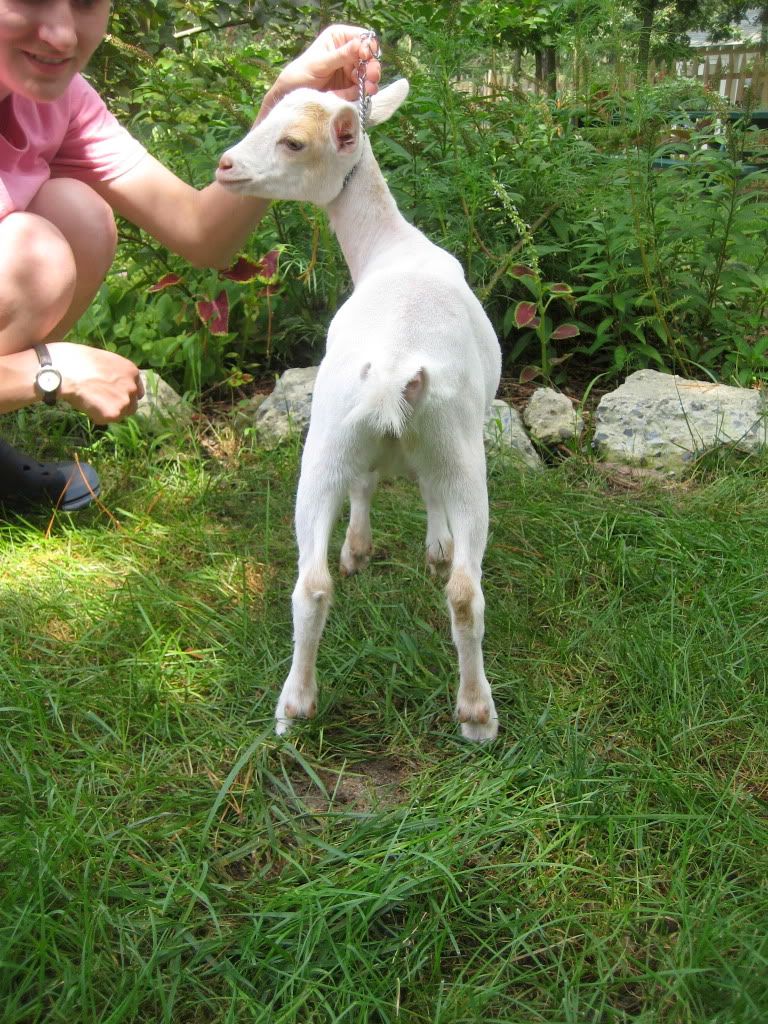 here she is in the show ring: